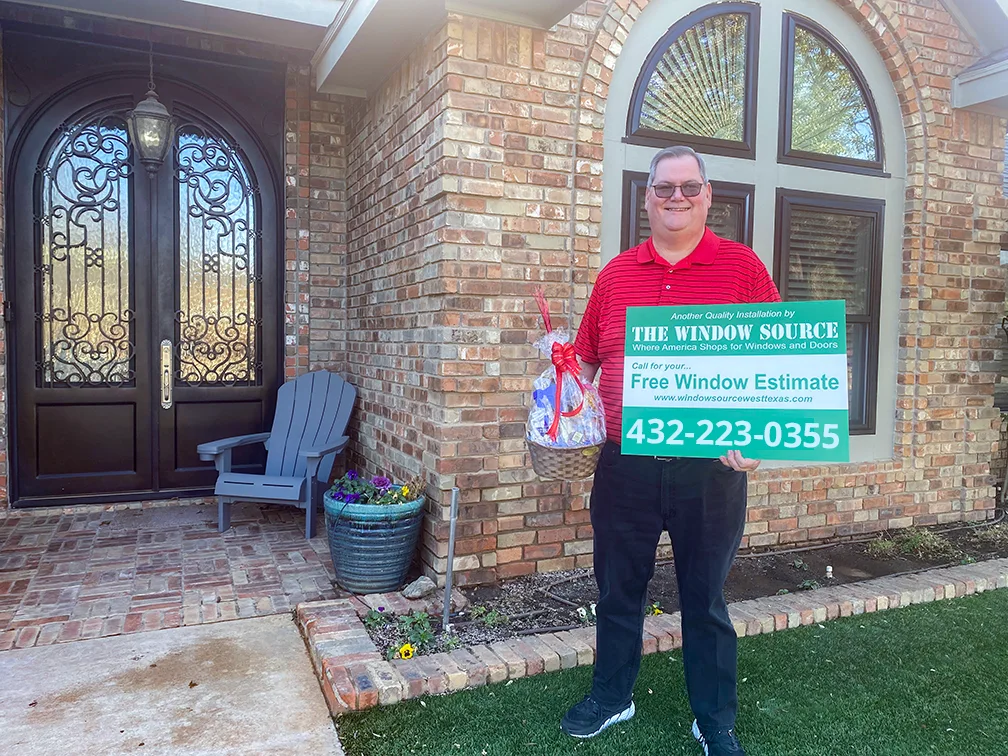 It's that time of year: the weather is warming up, flowers are bloom, tree buds are popping, our favorite Spring critters are starting to make their appearances (allergies are flaring up, but we won't go there).
So many beautiful sights to take in, and Tim from Odessa wanted to make sure he had a perfect view of it all. So, he called up The Window Source of West Texas to take his old, outdated windows from "whoa…" to "WOW!"
Before
Tim's house was built in the 90's (what a time to be alive) and despite the obvious long standing beauty of his home, his windows needed a bit of a revival. His previous aluminum framing wasn't holding up the way it needed to be and the window glass wasn't exactly seeing 20/20.
After
When Tim contacted The Window Source of West Texas, he was greeted by the lovely Vanessa who spoke with him about his concerns, needs and overall vision for the final product. They settled on a total of 27 windows with no grids, with a black exterior color and white on the inside.
We rolled in with our installation crew with a full exterior makeover kit:
The entire project took only 2 days once window installer Abe and his team got to work! They installed:
Get a look at this beautiful porch area. Whether Tim and his family are outside looking in, or inside looking out — they definitely have a great view!
Before & After
If it's time to have your windows replaced and there is only one place to call – The Window Source of West Texas, the #1 local window replacement company. Give us a call today at 432-272-0195 to set up your stress-free, no obligation estimate.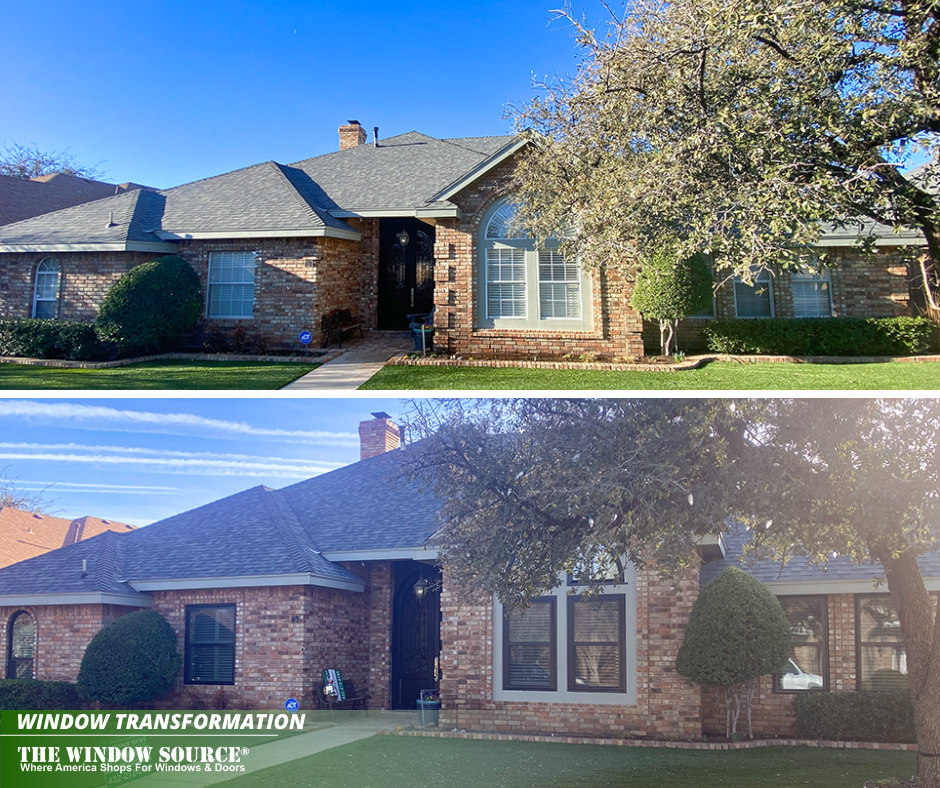 Schedule your FREE estimate for your home update, and learn more about all of the products and styles we have to offer. Follow us on Facebook and Instagram to see all our before and after photos, as well as what projects we are currently working on. Have a question you need answered now? Chat with a representative by clicking the chatbox on the bottom right corner.