Our July House of the Month is out in Big Spring! This beautiful couple had a full face lift on their home. Siding, doors, and windows were all replaced on the 1953 home and made a COMPLETE transformation. A total of 8 windows were updated-7 Single Hung style and 1 Picture Window style. The guys also fired out each window (added exterior wood) and capped each of them with White color Trim Coil. Two entry doors were also replaced and capped with Trim Coil. Prodigy siding was chosen in the Tuscan Clay color, along with white color soffit, corners, gables, and facia. Great color combinations & great work!!
Before
Old rotted siding and windows needed replacement. Drafts and dirt was the result of the the old exterior. Almost everything needed to be replaced.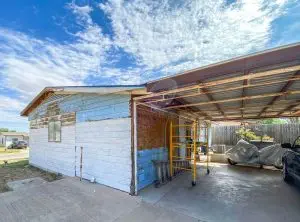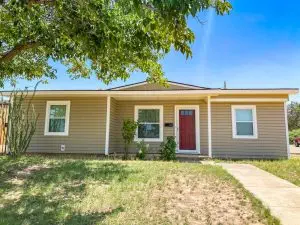 After
White vinyl replacement windows improved the look and feel of the home. Updating the siding made the home look like a completely new home and is now energy star rated. New bright red doors completes the entire look. Congrats to the homeowners and their new forever home!
Before & After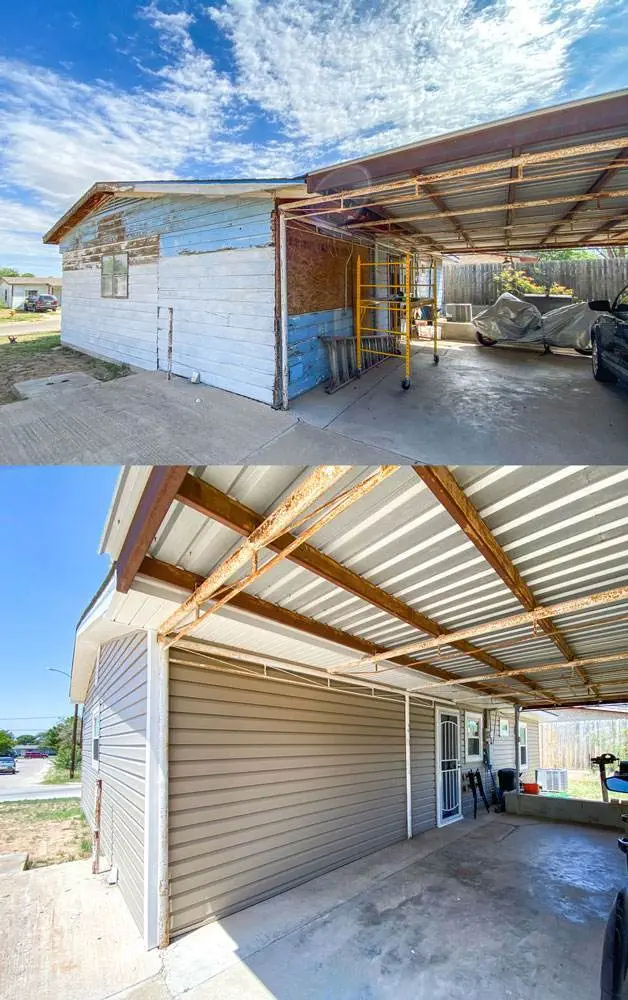 Schedule your FREE estimate for your home update, and learn more about all of the products and styles we have to offer. Follow us on Facebook and Instagram to see all our before and after photos, as well as what projects we are currently working on. Have a question you need answered now? Chat with a representative by clicking the chatbox on the bottom right corner.
Ready to get started?
Schedule your estimate today – call us at