Our June House of the Month 2021 is out in Andrews, TX. The homeowners have decided to remodel their home from the inside out and The Window Source was the first to start! We replaced a total of 7 old aluminum single hung style windows with our vinyl black casements and picture windows. Fully welded vinyl windows with black exterior and interior. These black windows completely changed the home! The front entry door and back French door were also replaced with fiberglass doors making them energy efficient. Full black interior and exterior were also chosen for the doors to coordinate with the windows. A total of the 4 picture windows, 3 casements, 1 single entry door, and 1 Frech door updated the home.
Before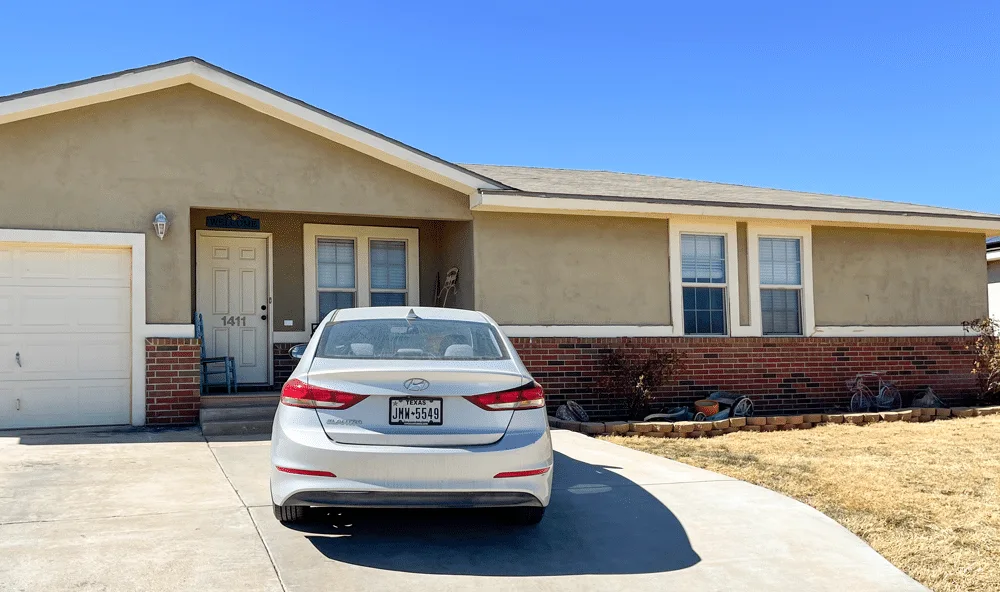 The windows were aluminum with clear glass, not protecting the home from heat. The door were steel and had been damaged over time.
Before
The home was built in 2008 with aluminum windows and steel doors. The French door would allow rain to come in and flood the entryway. The windows came with clear glass and allowed so much heat inside.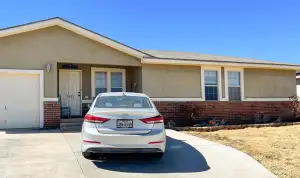 After
All windows are black interior and exterior, double pane with double strength glass. Low-E Glass with Argon Gas comes standard with all styles of windows. Casement-style windows crack open to the outside and come with a screen for the interior. Picture windows are inoperable windows and are the most efficient for your home.
Doors
Both front and back doors were replaced with fiberglass doors, far more efficient than steel and wood doors. The front entry door has Pebble obscure glass for privacy, while the back door came with clear glass to look to the back yard. The handles were chosen by the homeowners by another vendor and were installed by Richard during installation.
Schedule your FREE estimate for your home update, and learn more about all of the products and styles we have to offer. Follow us on Facebook and Instagram to see all our before and after photos, as well as what projects we are currently working on. Have a question you need answered now? Chat with a representative by clicking the chatbox on the bottom right corner.
Ready to get started?
Schedule your estimate today – call us at