So the day is finally here!
You are going to begin vetting general contractors and home improvement companies to tackle your window replacement project. With many home improvement projects, a lot of time and money is invested which is why it is important that you go into your first conversation with potential window replacement companies prepared.
At The Window Source of West Texas, we get asked a lot of the same questions. These questions that we are asked are valuable to not only you, the customer, but also to us! We want to make sure that you feel confident and comfortable in our ability to bring your home renovation vision to life with ease.
Before you head into your initial meetings, here are a few of our top most frequently asked questions that we get asked (and we think you should ask them too!)
Are you licensed?
This is a very important question to ask. You want to make sure that the home improvement company you choose is legitimate and well-equipped with the correct knowledge and expertise to complete the job effectively. At The Window Source of West Texas, our team is licensed and insured. We also have an LLC license through the state of Texas.
Are you insured?
This is a big one too! You want to make sure you the company you choose is insured and is holding their team responsible. For reference, our team is insured with a $2M policy.
How long have you been in business?
When choosing a window replacement company, make sure you ask the team for their credentials starting with how long they have been in business. Unless you are a risk taker, you'll want their resume to have a bit of length to it to show that the company is well versed in the home improvement area. For example, The Window Source of West Texas has been in business since June 15, 2017.
How can we contact you if we have questions/concerns?
During the renovation process you are going to want and need a good, open line of communication with your contractor and their team. This can be a nerve wrecking process so you'll find it very comforting to be able to pick up the phone and call the team with questions or concerns. When it comes to our team, there is never an issue too big or too small that we won't discuss with you! You can call the office at 432-272-0195
What is the projected timeline? What would cause the timeline to extend?
You are going to want to have a good idea of when the project will be completed and how long it will take in it's entirety from start to finish. For example, windows and doors typically take 4 weeks to arrive to our team. Siding takes about 3-4 weeks to arrive as well. If the customer orders black, bronze, green, red, silver, or any interior color the windows could take 6-8 weeks to arrive. If the customer orders special shape windows, special grid patterns, or anything that is "custom" then the windows could take up to 6 weeks to arrive. Waiting for the product takes the longest but our installation team is fast and efficient!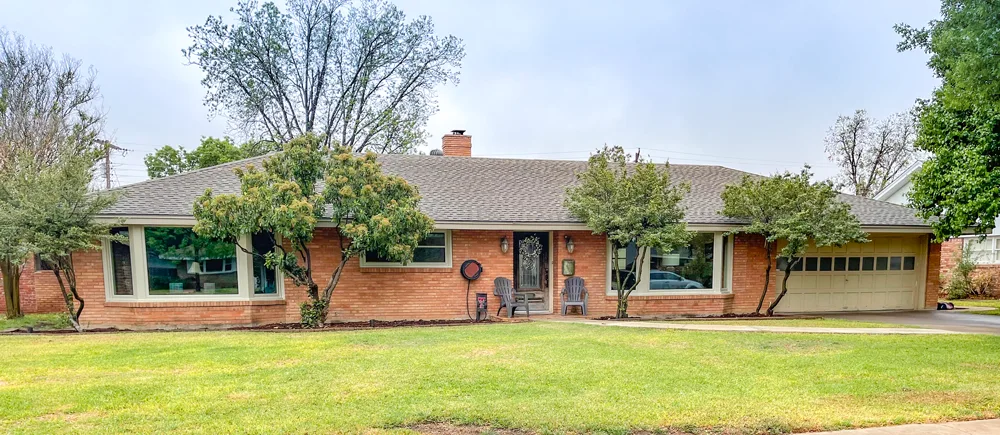 Do you have photos of your previous work that I can look at?
Again, do your due diligence! A company can talk a good game about how fast they work, their outstanding financing options and all the fluff but when it comes down to it the most important part of any renovation project is the outcome! Most companies social media profiles and Google business pages show actual before and after photos of their work.
What services do you offer other than what I am requesting?
When you find a window replacement company that you love, why stop at the windows! Ask if the company offers any other services that could be wrapped into the total cost of your window replacement job. For example, The Window Source of West Texas offers entry, french, storm, sliding and patio doors, siding, facia, and soffit.
Tell me about payment options. Do you offer financing?
Again, replacing the windows in your home can come at a hefty, but well worth it, cost. The good thing is that most replacement window companies offer special financing options which allows you to pay for your windows over a period of time. You'll want to speak with your contractor about these options before the team begins work so you are aware of how you'll be paying.
How can I read some more reviews about your company?
Thanks to the internet you can find out a lot about a company outside of word of mouth referrals. This is critical when you are shopping around for a window replacement company and goes hand-in-hand with knowing how long the company has been in business. For reference, you can see our reviews on Facebook and most importantly on Google. We currently have 65 5-star reviews (that's a lot of happy customers!).
Do you belong to any professional organizations?
This speaks more to the company's credentials and resume and is really just good to know! It often times means that the company takes their business and mission very seriously and is passionate about not only the work they do but the field they do it in. The Window Source of West Texas is a part of the Permian Basin Builders Association and Professional Women in Building which is part of the Permian Basin Builders Association.
How often will you be onsite to oversee this home improvement project?
When you get comfortable with your contractor you want to make sure they are overseeing the project. Trust is a huge thing when you are letting people into your home and personal space so it will bring you comfort to know that the person you have built a relationship with is going to be part of the project. Our owner Sandy makes an effort to stop by all of our installations at least once to make sure things are on track!
If you're replacing my windows, how long do we need to be out of the home?
This is a huge question we get asked. At The Window Source of West Texas you do not need to be out of the home. We remove a window, install a window. We do not leave any openings in your home and we do not ask that you leave.
Ready to get started?
Schedule your estimate today – call us at