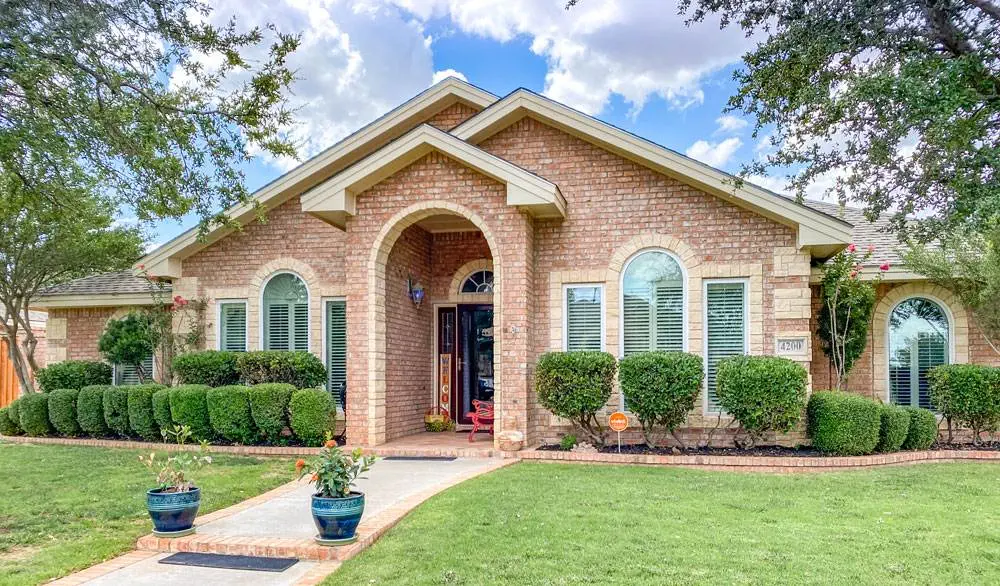 A: In the window industry, we refer to the glass coating as Low-E glass. What that basically means is that the glass has a silver oxide coating on it. When the sunlight hits your window, it reflects the heat out. So, how that helps the glass is that all the direct sunlight is hitting your window and being reflected back to the outside.
In addition to that, we also put Argon gas between the panes. Argon is an insulator so that's what assists with insulating against radiant heat that comes with it being hot outside.
Also, you have more options where you can triple-pane glass and you can have foam-filled frames. Those are optional, but the standard glass that you're going to have is the Low-E 366 glass. It's an Energy Star-rated product that we use here in west Texas.
Also, our installers use foam around the windows within the opening and then use caulking to completely seal it up as well.
Living in West Texas means being vulnerable to some of the harshest extremes of our climactic region. Temperatures can range from frigid and dry to sweltering arid heat depending on the time of year. A desert basin, rain isn't frequent but when it does—it's often a windy storm tossing dust around like ragdolls.
So, when protecting the interior of your home against energy leaks or moisture, choosing the right materials is crucial. You have to consider the right roofing materials and design. The right siding to properly insulate your home.
And most importantly, you have to choose the right windows—specifically, energy efficient windows.
What To Look For In Energy Efficient Windows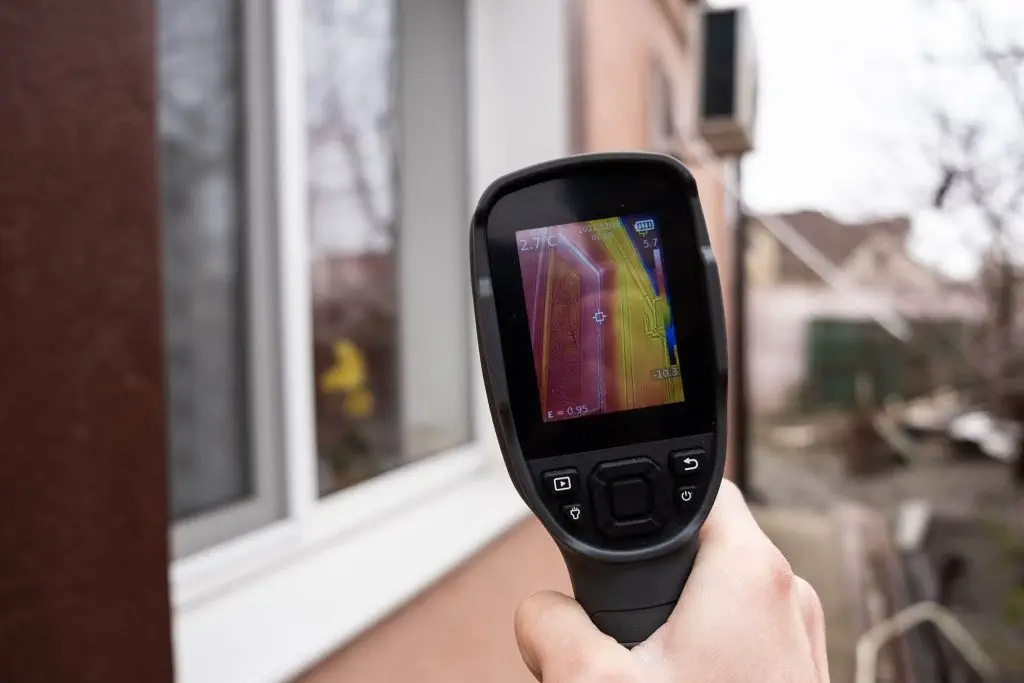 Windows are more than a view of the outdoors surrounding your home. They provide natural air and sunlight that is vital to our well-being. However, cheap, poorly built or installed windows can be a headache rather than a benefit.
In the past, around the time of disco and bellbottoms in the 70s, energy efficient windows weren't common. In fact, multi-paned windows were a new concept in the window industry. Until then, windows were single-paned glass, which if you've read our blog—you know they're horrible.
How horrible were these single-pane windows—we're talking over 30% of energy costs resulting from energy loss through these windows. That's no small change, so any innovation that could boost energy efficiency in windows was a plus.
Thankfully, we're far removed from being stuck with only one option for windows. Thanks to The Window Source and high-performance windows like our 9000 series, energy efficient windows are commonplace. However, that doesn't mean that those cheap windows don't still exist in many West Texas homes.
Unfortunately, new homes and many homes built over 40 years ago almost always have single-pane windows. Sure, you would think new homes built in the last 2 or 3 years wouldn't have this problem but here's why they do.
When contractors build a new home, unless you upgrade, they install what's called builders windows. These are usually cheap, aluminum frame, single-pane windows that leak energy like a sieve. They offer the bare minimum—a view of the outdoors, and natural light—at a steep price and a hard lesson:
CHEAP WINDOWS ARE NEVER GOOD WINDOWS—THEY WILL COST YOU IN THE END.
Are Your Windows Costing You Money?
If your home still has the same windows it was built with—chances are you have builder's windows that are costing you money. However, if you're not sure you can give your windows a look. If yours are indeed energy efficient windows, you will see features like these:
High-Quality Frames
At the core structure of the window is its frame and what material it's constructed from. There are many options in frame materials to consider:
Fiberglass— Excellent durability and energy efficiency. Looks the most like wood but is very expensive.
Vinyl— The perfect compromise of value and performance. Our virgin vinyl window frames come in many different colors and are the most commonly purchased windows.
Aluminum— Not an optimal choice at all. High maintenance, low efficiency, and increased susceptibility to damage in Texas hail storms.
Wood— Good durability but can go bad quickly with poor maintenance and they do require a lot of care. Also incredibly expensive, especially with current lumber prices.
The difference in materials has a huge impact on their energy efficiency. Vinyl offers more efficiency than wood frames and a better value than fiberglass. Additionally, vinyl windows come in many colors and even simulated wood grain. This makes them a smart option for adding curb appeal and value to your home. You won't break the bank and the return on your investment will be more than any other material due to the cost vs. efficiency.
The durability of a window frame is also another important consideration. Durable frames hold up to the elements without sagging and won't warp in the West Texas heat. For even more insulation, foam-filled frames like Vanessa mentioned perform exceptionally well.
More Panes More Gains
Windows lose energy through the glass that's just a law of science. However, you can engineer the panes to prevent the transfer of heat in or out of your home. While a single pane won't do anything in the way of insulation, multiple panes of glass can.
When you choose a double or triple pane window it offers a huge gain in terms of the level of insulation for your windows. All of our windows at The Window Source have at least two panes of glass which also adds a soundproofing characteristic.
Low-E Glass Coating
The Low-E coating, silver oxide, that Vanessa mentioned plays a huge part in reducing heat transfer. The term is short for low emissivity. This metallic coating adheres to the interior side of the most exterior pane. It serves dual purposes—keeping heat out in summer and keeping the heat in during winter. However, it has a secondary purpose—it also keeps infrared and UV light out. UV rays cause carpet, paint color, and furniture to fade with continued exposure. Not to mention, it can cause skin cancer if you're continually exposed to it over time.
Argon Gas Barrier
It sounds like with multiple panes and the Low-E coating that energy efficient windows would be impermeable. However, it's not quite enough, there's still very small spaces that air molecules can pass through. So what's the solution? It's a noble one actually—that's a chemistry joke people.
Argon is a gas that is much heavier and denser than air and when trapped between the panes of glass creates a complete seal. This means you have an invisible barrier that shuts out anything from escaping or penetrating your window. Since argon is a noble gas, it doesn't break down and will last indefinitely unless the glass is broken.
All of our double-paned energy efficient windows are Argon gas-filled as a standard feature.
Energy Efficient Windows Are Useless IF…
They aren't installed properly—it's as simple as that. It's like buying the most expensive home theater and hooking up the speakers wrong. You're not going to get what you paid for and you'll be disappointed.
Proper installation of energy efficient windows includes:
Accuracy in measuring openings
Making sure the windows fit square and plumb
Adding sufficient caulking and insulation between the window and house framing
The best way to ensure that your windows are installed properly is simple…
Call The Window Source Of West Texas!
When you contact us to install energy efficient windows in your home, you're making the right move. We are the most trusted window installer in the Midland area with multitudes of loyal customers and positive reviews.
Our windows are made right here in Texas, by Texans, for Texas homes. We know the climate we live in and we build our windows accordingly. We're so confident in our product and installation that every window comes with a LIFETIME WARRANTY. So, you can rest assured that your windows are with you for life.
Schedule your FREE estimate for your home update, and learn more about all of the products and styles we have to offer. Follow us on Facebook and Instagram to see all our before and after photos, as well as what projects we are currently working on. Have a question you need answered now? Chat with a representative by clicking the chatbox on the bottom right corner.
Ready to get started?
Schedule your estimate today – call us at