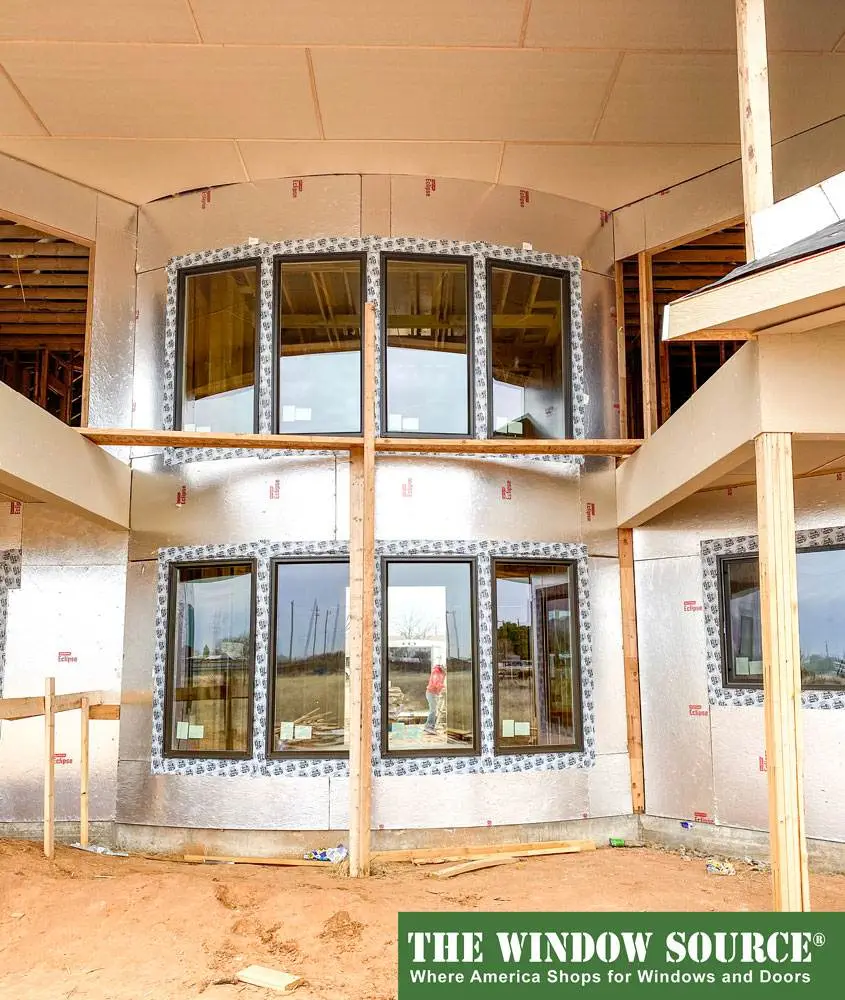 A: Well, typically, builders and even contractors tend to use what you call a "contractor's grade" style of window which is the least expensive window. It doesn't quite have the sealing like replacement windows have such as weatherstripping and all of the components that come with replacement windows.
They also tend to have the least amount of Low-E glass. So, they're not typically energy star certified. Yes, they have Low-E glass but they have the bare minimum.
So contractors and builders tend to put all their money into like, crown molding and granite countertops. Windows and doors get left out, they don't quite spend as much on those types of things.
So, therefore, the homeowner will buy the home with contractor-grade windows. Then, several years later, they'll realize the windows are leaking and that's why—they're just the bare minimum.
If you're going to build a new house you definitely want to go with a more energy-efficient—put a little more money into your windows so that you're not having to replace them two or five years down the road. Because, who wants to pay for windows twice?
So, you've just had a new home built and you've received a flyer from us welcoming you and offering you a deal on replacement windows in Midland. Sounds kind of pointless at first, but now that you know why—it makes more sense.
Now, granted, we don't know if you opted for upgraded windows when you signed, but most new home buyers don't think about that. Just like the contractors, they focus more on countertops, cabinets, and kitchen features.
That's understandable—unfortunately not much information out there advising new home buyers about the standard issue windows. If a buyer knew just how bad these windows are, they'd all be upgrading windows.
Why Your New Home Needs Replacement Windows In Midland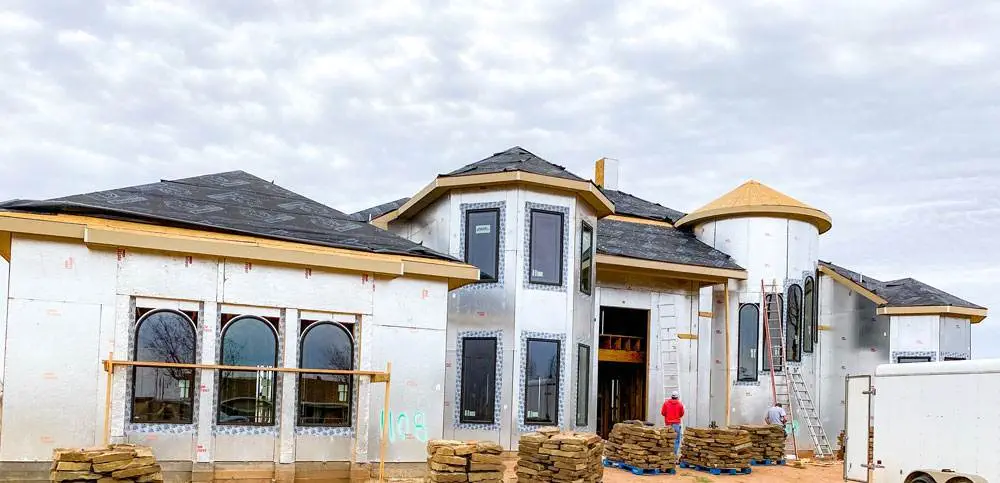 Although Sandy touched on it, we're going to dig a little deeper into why your new home will benefit from replacement windows. Sure the big one is energy efficiency in this desert climate zone. The heat at the peak of summer and even towards the beginning of fall pours right through those cheap windows.
That inefficiency wreaks havoc on your AC unit as it has to work twice as hard to cool. Meanwhile, the meter outside just keeps spinning out of control.
You might think a window is just a window and all windows are the same, but that couldn't be further from the truth. The days of plain old wood windows and thin single-pane glass are a bygone memory. Today, replacement windows in Midland offer more than just a natural light source and venting for fresh air.
Modern manufacturing in the window industry delivers benefits to Midland homeowners such as more stylish exteriors. The fact of the matter is, that vinyl replacement windows are nearly a necessity if you're still dealing with old, drafty contractor windows. Furthermore, installing new windows offers a lot more benefits than you might realize. Some benefits are obvious like those mentioned, while others are a bit more overlooked.
Gives Your Home Value A Boost
Listen, we know that getting vinyl replacement windows in Midland is a major investment. On the other hand, it's also not the most costly improvement you can make to your home.
However, it does offer a very significant return on your investment. A recent study showed that when installing vinyl replacement windows, the average return is over 70% if put on the market.
This makes perfect sense as homebuyers are always looking to avoid homes that need a lot of improvements. Don't wait until you're about to sell, do it as soon as possible. This way you can also get some use and energy savings out of your new windows.
Increased Security & Safety
When you think about the benefits of new windows, safety and security may not jump to the front of the line. However, this benefit is overlooked the most.
Have you ever seen old wood windows that look like they have 10 layers of paint on them? Have you ever tried opening one? Most times, you can forget getting them open and in case of fire or other emergencies, that could be a safety hazard.
Think about it, if the house caught fire and the doors were obstructed, your only other options are the windows. If the windows won't open because they're aged too bad and painted over, you'd be in trouble.
Our vinyl windows can't have this issue. For one, they don't need to be painted since their color is baked right in. The vinyl we use is virgin vinyl, which means it's never been used before, so it maintains its shape.
Comfort Boost
Vinyl replacement windows in Midland homes also help keep them from getting hot spots in the house. These are spots where UV rays are excessive. However, with our Low-E glass, argon gas fills, and meticulous sealings, we filter those UV rays out.
These windows, due to their UV blocking, also give you a wonderful view and bring in natural light
Very Little Maintenance Needed
With all the benefits and mechanical features in our replacement windows, you'd think they would require a lot of maintenance. In reality, our windows don't have a huge maintenance burden—just clean them, that's it!
Get The Best Replacement Windows In Midland
If you're tired of drafty old windows, high utility bills, or rotted-out window frames—you need our vinyl windows in your home.
Contact us today to schedule a free consultation and let us install the perfect windows to give your home a boost.
Schedule your FREE estimate for your home update, and learn more about all of the products and styles we have to offer. Follow us on Facebook and Instagram to see all our before and after photos, as well as what projects we are currently working on. Have a question you need answered now? Chat with a representative by clicking the chatbox on the bottom right corner.
Ready to get started?
Schedule your estimate today – call us at