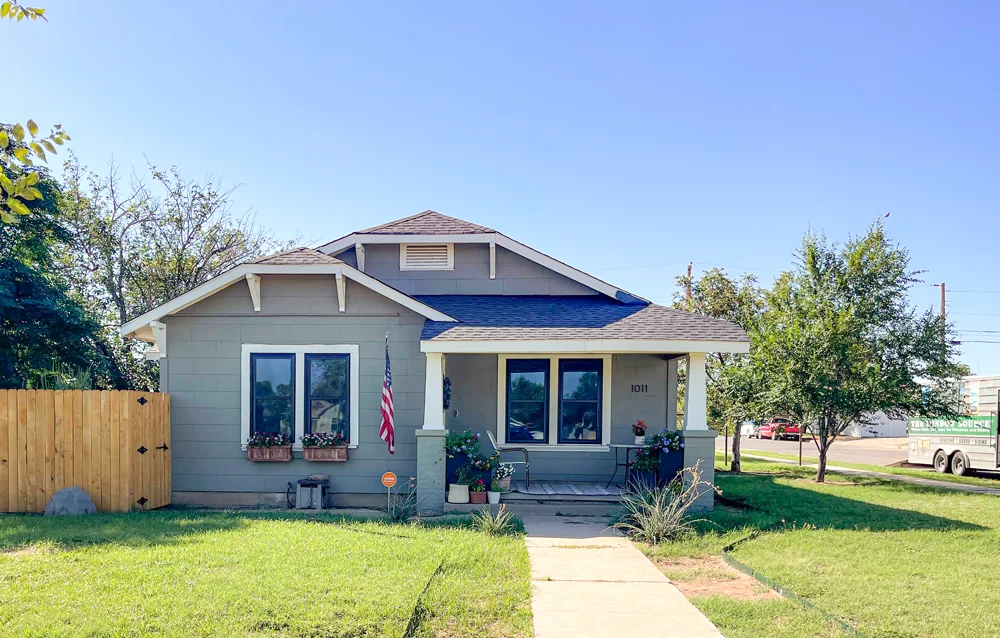 A: Anytime! We do installations year-round, we have specials year-round, and we're more than happy to go on appointments any time or any day of the year to help our customers.
As Vanessa said, we don't mind installing replacement windows in Midland any time of the year. However, many of our customers seem to have theories on when it's best to get their windows installed. They're not alone though, there's several schools of thought when it comes to choosing when to get your windows installed.
Seeing as we don't have a preference, we'll walk you through the different seasons people like to buy in and give the pros and cons of each.
When To Install Replacement Windows In Midland
We did decide to ask our installers what their preference is, and their overall answers leaned towards warmer weather. Now, being in an arid climate like Midland, our summers are hot and dry. Our winters are also dry and get into the 20s at times.
That being said, our installers seem to believe that installations tend to be better in warmer weather but not peak summer heat. When we asked them to explain why warm weather it all came down to the materials.
One of the most important factors in the quality installation of replacement windows in Midland is a tight seal. Without a tight seal, you get more air leakage between the frame and the opening and that defeats the energy efficiency of the windows.
We use caulk to seal everything up real tight, but caulk adheres easier in warm weather than it does in winter. That doesn't mean we can't get a tight seal with cold weather installs, it just takes a bit more time.
Typically, latex caulk works best when the temperature is between 50-80 degrees Fahrenheit outside. If using silicone it will fare a bit better in sub-50 degree weather. However, it would need to be warmed up so it spreads smoothly and is more evened out.
On that same note, caulk won't cure as easily when temperatures are well above 90 degrees as our fellow Texans out in DFW. They're dealing with 108-degree temperatures out there which doesn't bode well for any kind of caulk.
Finally, it makes sense that many customers don't prefer peak summer installs either. Energy prices are sky high and having your home wide open all day with this heat can be miserable. So we can see their point of view.
Replacing Windows In Fall Or Winter
Of course, things rarely go as we plan in life, and sometimes that means installing replacement windows in Midland when it's 30 degrees out. For example, if you discover your windows are cracked or broken in the middle of winter. What are you going to do, ignore it?
No, you get it fixed and deal with the cold, maybe bundle up with two pairs of flannels. Either way, you get it done. What you can do to ensure that installation goes as efficiently as possible is follow these two tips.
Schedule Your Install On a Day Forecasted To Be Sunny And Warmer— This is Texas after all, and it's warm sometimes even in winter. So, schedule your installation for mid-morning so the sun has a chance to warm up the materials. Also, avoid rain in the forecast, some sealants have to cure for 24 hours before they are waterproof.
Use Silicone Caulk Not Latex Or Acrylic— Our installers do this day in and day out so they know how to install it no matter the temperature. When it's colder outside they use the silicone caulk, it's our go-to solution year-round. It adheres better in all seasons and is better for waterproofing and weatherization. We're all about saving you money on your energy bills.
We try to make installs as comfortable for you as possible. If it's really cold outside, we try to work on just one window at a time. We also deploy floor-to-ceiling plastic not only to help with dust but also to limit cold drafts to the area being worked on. We want you to be happy with the entire experience so we do keep your comfort in mind.
Window Replacement During Summer & Winter
Although it's ideal to install replacement windows in Midland when the weather is most neutral, there's some benefits to off-season installs. Even though we install windows year-round, the installs do tend to slow down during the summer and winter.
In summer, many families are on vacation, and in winter, there's a lot of holiday activities and travel too. Not many people want to take down their decorations to get windows installed in November and December. So, you might find that you have a better choice of landing your preferred install day since schedules tend to be more open. This is especially ideal if you have a busy schedule yourself and need flexibility.
If cost is a concern, we can assure you that we run some of the best specials and prices around all year long. We always strive to give you the best price available and when we get savings, you get savings. So, that shouldn't come into play in making your decision on when to install.
Good Preparation Is Key
No matter what time of year you decide to have you're your windows installed good prep is key for a smooth installation. Follow this quick checklist to prepare your home before our install team arrives:
Cut back any shrubs or tree branches that might block access to your windows. The fewer obstacles we have to work around, the faster it goes.
Clean the area around the window—dust, and other debris can stick to the caulk and cause issues.
Remove all window treatments such as blinds, curtains, shades, etc. to avoid them being damaged.
Move furniture as far away from the windows as possible into the center of each room. A clear workspace makes for an efficient installation.
If you have an alarm system that uses window sensors, be sure to deactivate the system before the work begins.
Replacement Windows In Midland Are A Value Year Round
No matter when you decide to get your windows installed, you can rest assured you're getting the best windows available from The Window Source. Our virgin vinyl frames stand up to the Texas heat and double-pane, argon-filled glass is standard.
Schedule your FREE estimate for your home update, and learn more about all of the products and styles we have to offer. Follow us on Facebook and Instagram to see all our before and after photos, as well as what projects we are currently working on. Have a question you need answered now? Chat with a representative by clicking the chatbox on the bottom right corner.
Ready to get started?
Schedule your estimate today – call us at