Are you considering replacing the windows in your home? First, put down the hammer and nails! It may be tempting to attempt the job yourself, but hiring a professional window replacement company is always the best choice. Here are just a few reasons why: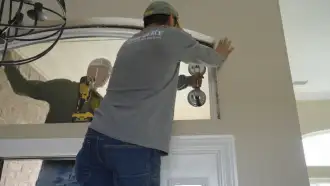 3. Quality Materials and Workmanship: A professional window replacement company will use only the highest quality materials and provide expert workmanship. This will ensure that your new windows are properly installed and will last for many years to come.
4. Warranty and Guarantees: When you hire a professional window replacement company, you can rest assured that your investment is protected. Most companies offer warranties and guarantees on their work, giving you peace of mind and added protection.
1. Safety First: Window replacement can be a hazardous job. Climbing ladders and handling heavy glass panes can result in serious injuries if done improperly. A professional window replacement company will have the necessary safety equipment and experience to ensure the job is done safely.
2. Time and Money Savings: While it may seem like doing the job yourself will save you money, it can actually end up costing you more in the long run. A window replacement company has the tools and expertise to get the job done quickly and efficiently, saving you time and money on costly mistakes.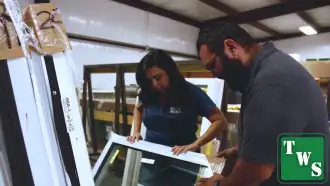 In conclusion, hiring a professional window replacement company is a smart investment. Not only will it save you time and money, but it will also ensure that the job is done safely and with the highest quality materials and workmanship. So, if you're thinking about replacing your windows, contact The Window Source of West Texas today to speak with one of our trusted, friendly, and professional window replacement experts.
Get ready to upgrade your home with the top-rated window replacement company in West Texas – The Window Source! Say goodbye to the hassle and stress of finding the right window replacement provider and call us today at 432-223-0612 for a free estimate. Trust us to deliver exceptional service and quality window replacements that will elevate the look and feel of your home.
Are you ready to elevate your home with a stunning update? You don't want to miss out on this! Schedule your FREE estimate today and discover the wide range of products and styles we have to offer. Follow us on Facebook and Instagram for inspiration with our amazing before and after photos, and stay up-to-date on our current projects. If you have a question that needs an immediate answer, don't hesitate to chat with a representative by clicking on the chat box located in the bottom right corner. Let's make your dream home a reality!